In the Senior School, our sights are firmly fixed on preparing our students for an ever-changing world. Our vision is to grow a school of excellence and care, honouring God through teaching, learning and service to others. We prepare our students to be resilient, resourceful, relational and reflective learners through our Teaching and Learning Framework built on the concept of building learning power in every child. Senior school students are equipped with the capacity to be contributors and leaders of their generation as our mission to develop resilient young people who make a difference in the world is pursued.
At Macquarie a holistic educational offering enables students opportunities to excel academically across a diverse range of subjects, through sports, the arts and spiritually. In our boutique setting, children are known and understood. Their unique qualities are identified so that the richness and potential of who they are, and who they may become, can evolve and be nurtured.
Through the Advanced Learning Model, students experience a myriad of learning opportunities. Our Future Problem Solvers Program encourages students to become responsible global citizens and lifelong learners. It equips them to be entrepreneurs and innovators and socially responsible changemakers as they tackle issues critical to the success of future generations. Through the Da Vinci Decathlon, debating opportunities, a personalised talent development program and tiered learning opportunities, students are enabled to build character and to strive for excellence in all that they do.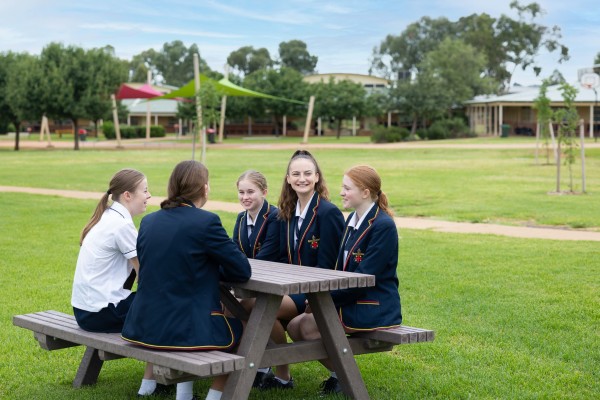 A bespoke 7-12 Careers program seeks to prepare students for life beyond school. In addition, an individualised and personalised growth mentoring initiative aims to ease the way for students as they make decisions about personal and academic goals, subject choices and realistic options post school.
We educate students to be all that they can be. This means we need to meet our young at their point of need. Senior School at Macquarie will develop young people who are ready and willing to make a difference in their communities.