Teaching & Learning
The Macquarie Teaching and Learning Framework strengthens students' independence as learners and aims to provide them with habits to support their engagement, whilst providing them with strategies on how to become better learners.
Utilising Guy Claxton's Building Learning Power Approach, the Macquarie framework culminates an approach that is grounded in both science and research. We utilise the four R's, linked to learning, to support our framework. Learners convey their Learning Power through developing their Resilient, Resourceful, Relational, and Reflective learning dispositions.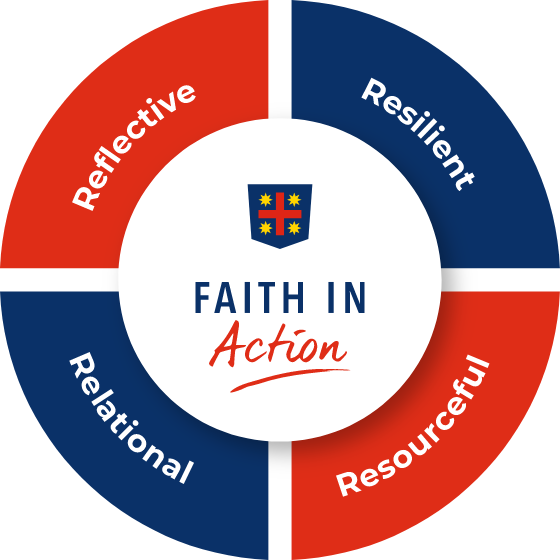 The 4 R's of Macquarie's Learning Power
Being ready, willing, and able to learn in different ways.
Planning
Using your logic skills to map out a path, suitable timing, and resources, and use your imagination.
Making connections
Seeing connections and patterns in learning experiences and weaving them together to make sense of new learning.
Questioning
Asking questions of yourself and others in a curious way in order to expand learning.
Helping at home
Encourage questioning
Model linking ideas and information
Encourage imaginative play and experimentation
Practice using resources - books, dictionary, web searches to find information
Being ready, willing, and able to lock on to learning.

Persisting
Tolerating the feeling of learning even when things get challenging, and sticking with it.
Focusing
Becoming absorbed in the learning process and finding your learning flow.
Managing Distractions
Creating your best learning environment through recognising and reducing interruptions.
Helping at home
Discuss challenges you are facing and the approach you are taking
Model persistence with tasks are challenging
Praise your child when they persevere
Provide space for learning without distraction
Being ready, willing, and able to learn alone and with others.
Collaborating
Working productively with others whilst self-managing and respecting others.
Modeling
Constructively adopting, adapting, and utilising the methods for others you observe.
Empathising & Listening
Actively listening to others and seeing things from their perspective.
Helping at home
Model positive learning
Create time to learn alongside your children
Play games together and set clear expectations surrounding co-operation and turn-taking
Being ready, willing, and able to become more strategic about learning.
Refining
Becoming your own coach and recognising the lesson from experience
Revising
Understanding that plans can be adapted and changed, and making the most of new opportunities.
Refocusing
Knowing yourself as a learner and understanding when things need to be re-established and adjusted.
Helping at home
Support them to plan activities
Question them about their learning at school
Set up home practices that encourage responsibility in preparing themselves for school
Encourage acceptance of planning adjustments